This Beethoven proclamation adorns the right shelf of the music stand likewise in mother-of-pearl. The Grand Piano Beethoven Edition from the Bösendorfer Artist Series is limited to an edition of 15 pianos, each with an individually numbered plaque on the key block.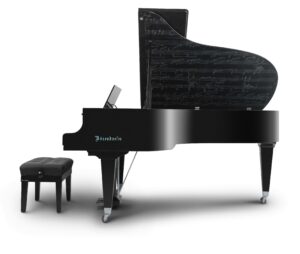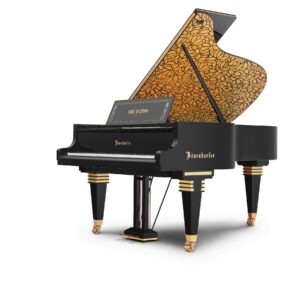 Now one of the most photographed buildings in Vienna, the word Secession contains not only the building itself but also an artistic association, a style of construction and design, as well as a philosophy upon which everything is based. Inspired by this zeitgeist, of unity in diversity, the design of the Bösendorfer Secession Grand was developed.
Gustav Klimt, one of the most famous Austrian painters and artists of the Viennese Art Nouveau, and Bösendorfer greatly represent Austrian culture, dedicated craftsmanship, as well as artistic expression. The second model of our Klimt Series is dedicated to the portrait of Adele Bloch-Bauer.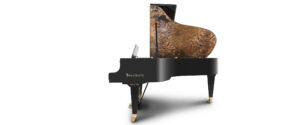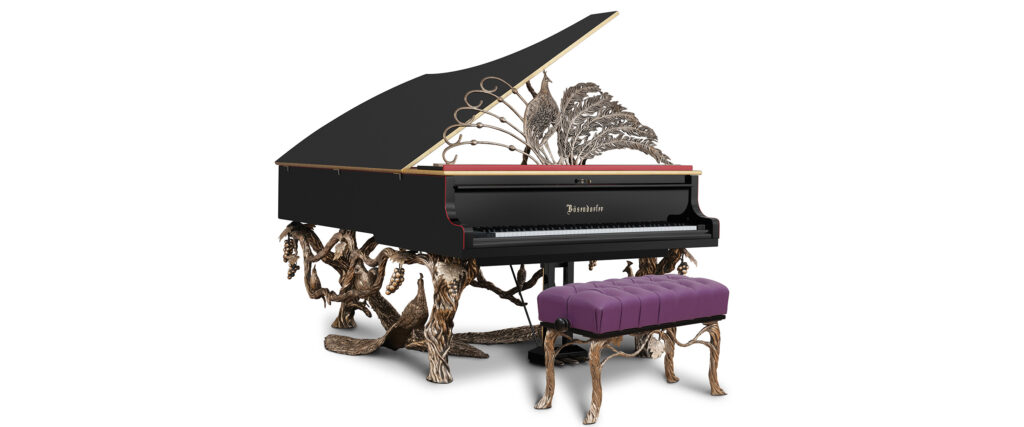 For the creation of its newest piano, Bösendorfer worked with international artist Franco Castelluccio and entrepreneur Richard Kessler — owner of the highly acclaimed Grand Bohemian boutique hotels and a passionate art collector — resulting in a piano which is as much a work of art as it is a musical instrument.
In the late 1970s during a concert in Vienna, Peterson turned to his impresario, Norman Granz, with the words: "Dammit, Norman, where does this box go? I also gotta have such a thing!" This was the beginning of great friendship. Peterson not only treasured his own personally selected Bösendorfer piano model 290 Imperial. He also performed at Bösendorfers 175th Anniversary Concert "A night in Vienna" at the Golden Hall of the Musikverein in Vienna. 2002 he was honoured to receive as one of the first and only the Bösendorfer Lifetime Achievement Award. The Oscar Peterson Signature Edition Grand was created in collaboration with the "Estate of Oscar Peterson" which preserves Peterson's legacy.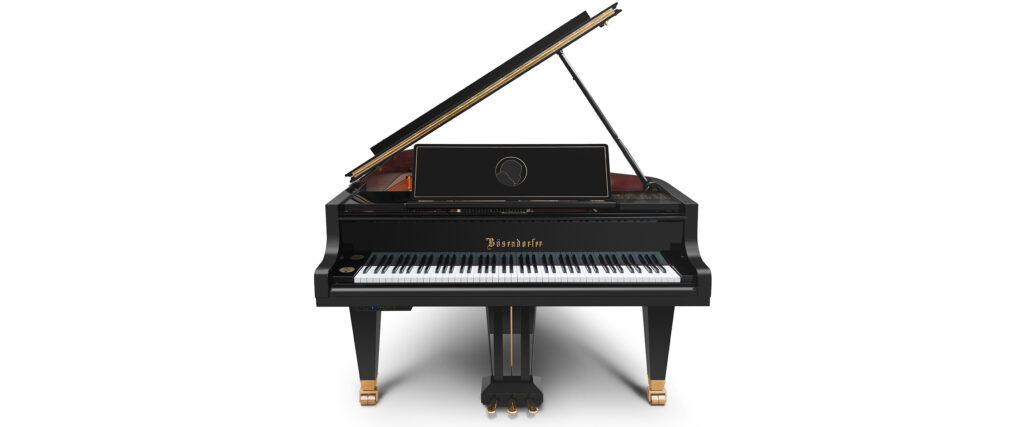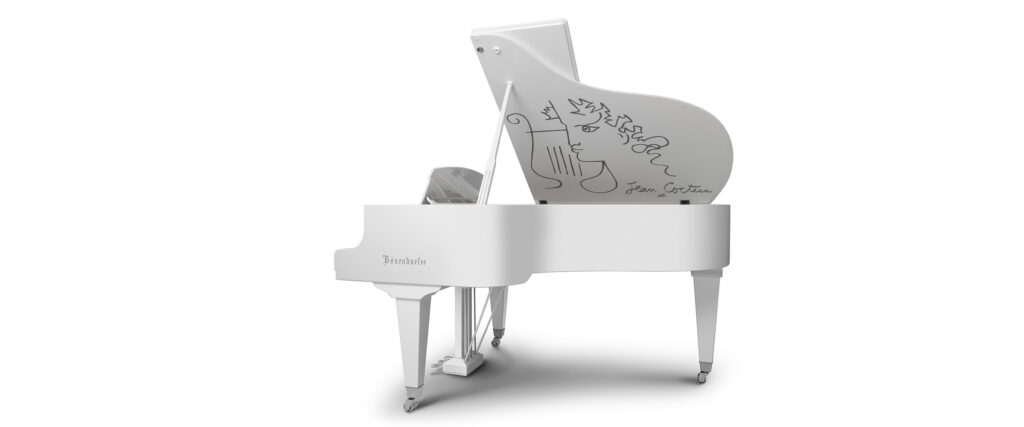 Jean Cocteau ( 1889-1963 ) was a French writer, designer, playwright, artist and filmmaker. He was a contemporary of Picasso and had working associations with many world famous artists and musicians like Igor Stravinsky and Erik Satie. The Collector's Grand is design for model size 200 and 214VC. It can be ordered in either black or white polyester with chrome fittings and a silver colored frame and is limited to 12 pieces.
The use of different types of wood for designing ornaments as well as flower and animal motives has always been a symbol of extravagance and luxury, as evidenced by the majority of historic furniture and pianos decorated with precious inlaid work. Empress Maria Theresa and her husband, Francis I, Holy Roman Emperor, passionately collected plants for their magnificent gardens and monumental greenhouses.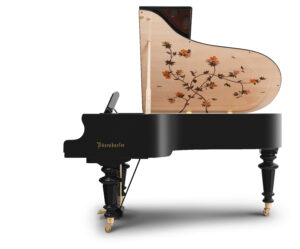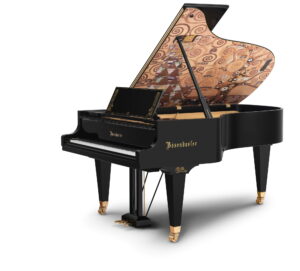 For this monumental frieze he produced equally impressive full-scale drawings. Revised several times, the drawings even contain Klimt's own handwritten notes and directions for the development of the individual mosaic pieces. Totally unique, they are now considered works of comparable artistic merit to the frieze itself, and are on permanent display at the MAK (Museum of Applied Arts) in Vienna. Klimt's frieze symbolizes the cycle of life, and how all forms of matter interrelate and influence one another.