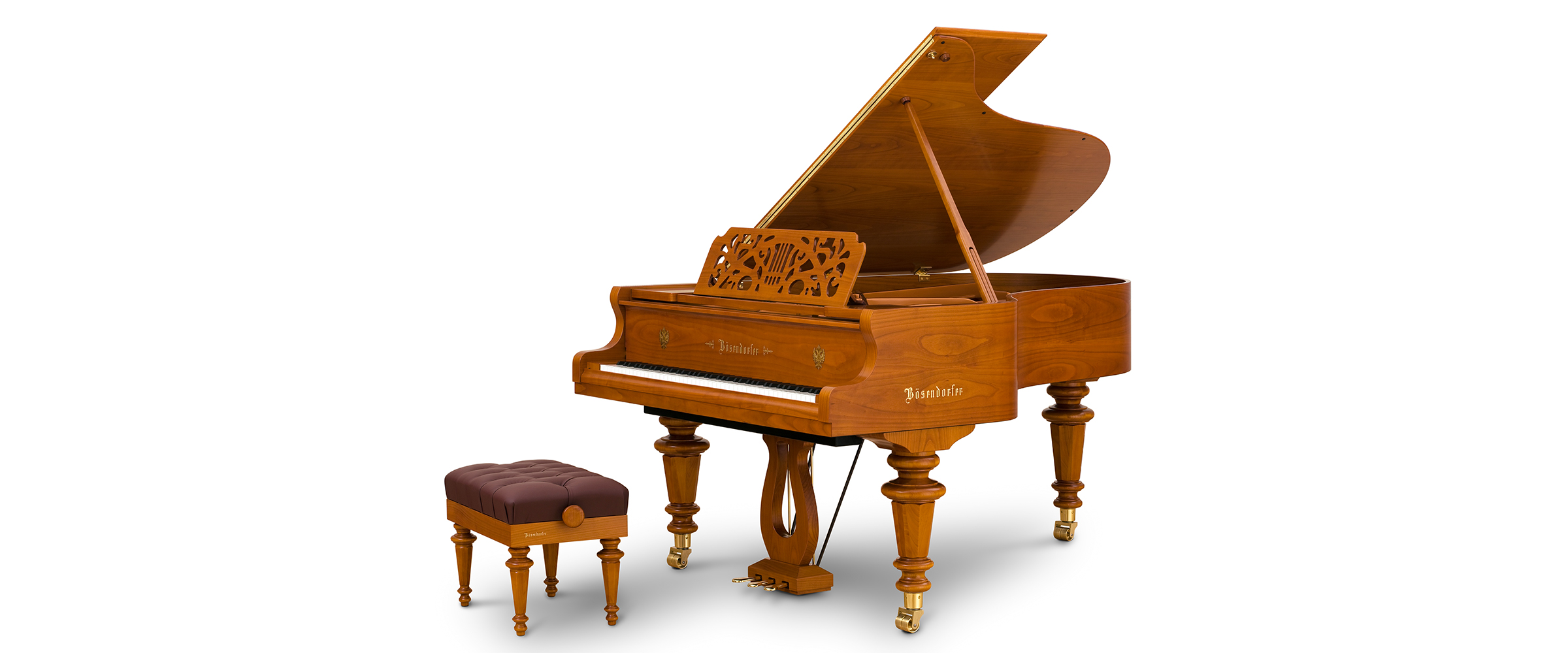 It is known to be an old tradition: Each and every year the legendary Vienna Opera Ball takes place at Vienna's State Opera and after the welcoming speech ends with "Alles Waltzer" the orchestra opens the festivity with a masterpiece by none other than Johann Strauss. Strauss Junior (1825 – 1899) was also called the King of Waltz, since no other piece of music shall be remembered as well as his Waltzes with Vienna. In 1890, Johann Strauss and Ludwig Bösendorfer meet for the first time celebrating carnival at the city mayor's hall. They soon become friends and it is said they shared the hobby of playing Tarock cards.
Strauss's music soon gains popularity and even today the Viennese Waltz is known all over the world. "The Blue Danube" – composed by Strauss in 1867 – is regarded as Austria's unofficial national anthem.

Our Bösendorfer Grand Strauss is inspired by the composer's own Bösendorfer which is still exhibited at the Johann Strauss museum in Vienna. The fanciful music desk design, round legs and the Austrian coat of arms are a reminder of the lively tunes of his noble times. Thus, every pianist will enjoy the music of the King of Waltz in ¾ beat.
Black polished
Maple veneer at the inside rim and lid
Designed for Bösendorfer Grands 170d to 290
Bösendorfer Silent Edition
Bösendorfer Player Edition
Selected veneers and finished upon request
Product changes reserved. Photos of products, colours and veneer patterns shown serve as sample.