More Than a Century of Artistic Expression
Ludwig Bösendorfer draws the first sketches of the Grand Piano 170 for the highly cultured salon society of Imperial Vienna. The result is an enchanting instrument for the private cheerful gatherings of the bourgeois, and nobility. More than a century later, we carry on Ludwig Bösendorfer's vision and grand heritage by integrating the VC technology.
A true Bösendorfer Sound experience even after more than a century of music's history.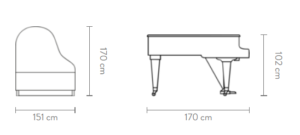 Elegant black, polished ebony, stylishly matt, or gleamingly blue – we are crafting your piano according to your imagination, adding captivating colour to the tone. The exclusive production of close to 300 instruments per year allows us to meet
us to meet your individual requests. Whether you would like to apply precious veneers, your favourite colour or an emblem designed by yourself carefully engraved by master artisans: Anything is possible. Our Bösendorfer
Artisans will prepare a colour sample, before we start production and collaborate with you on your design. After your approval, your very own, unique instrument is crafted: An instrument as extraordinary as you are.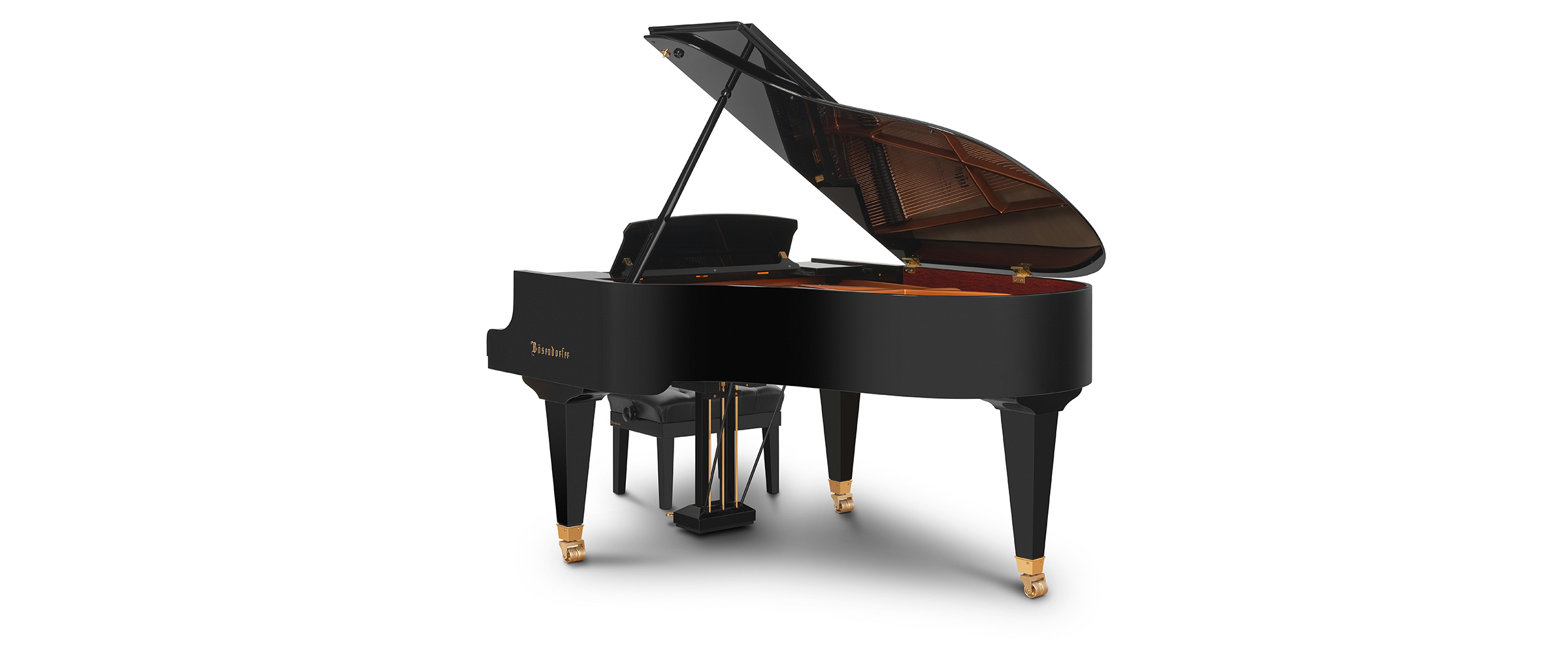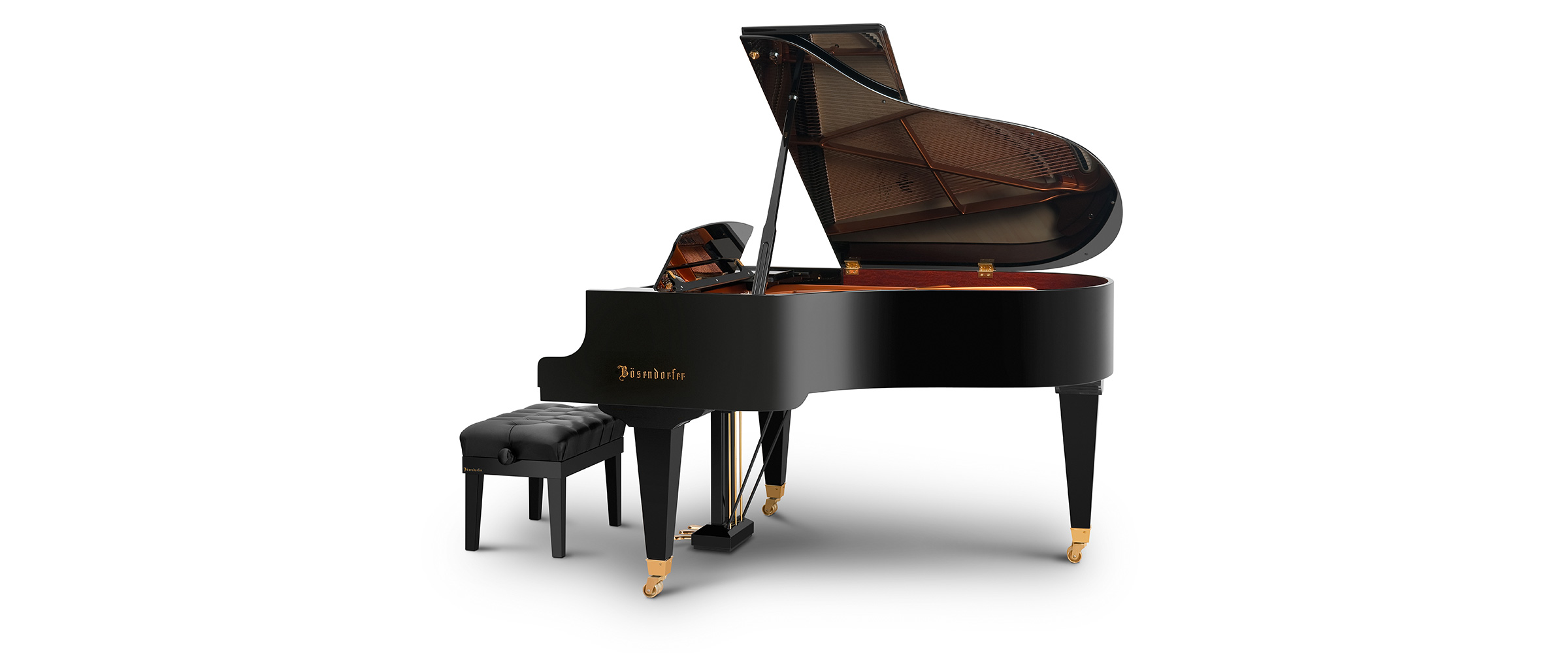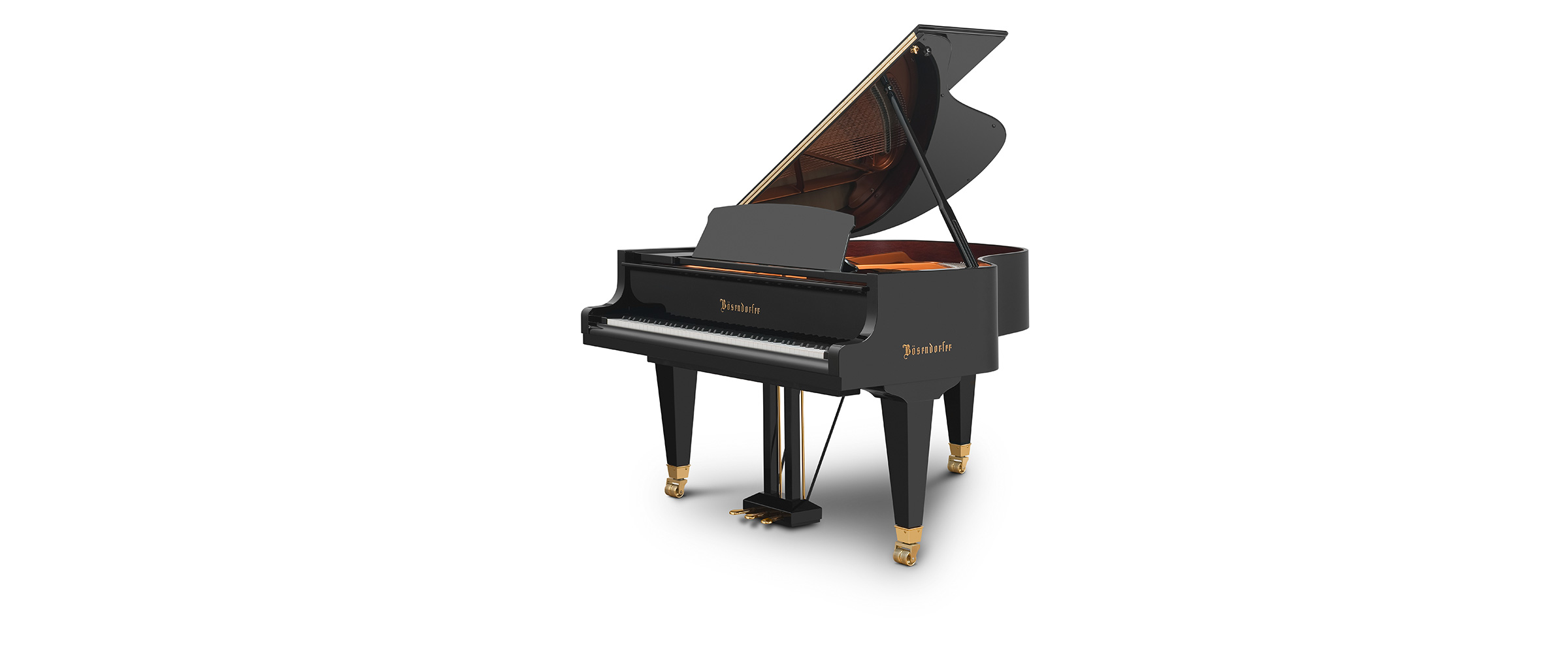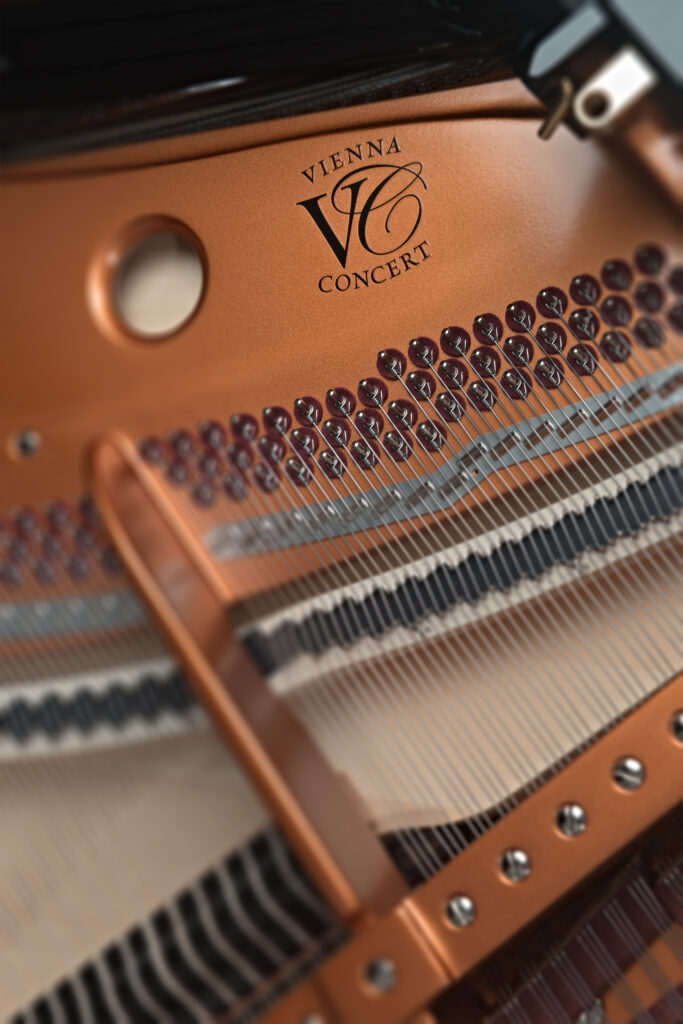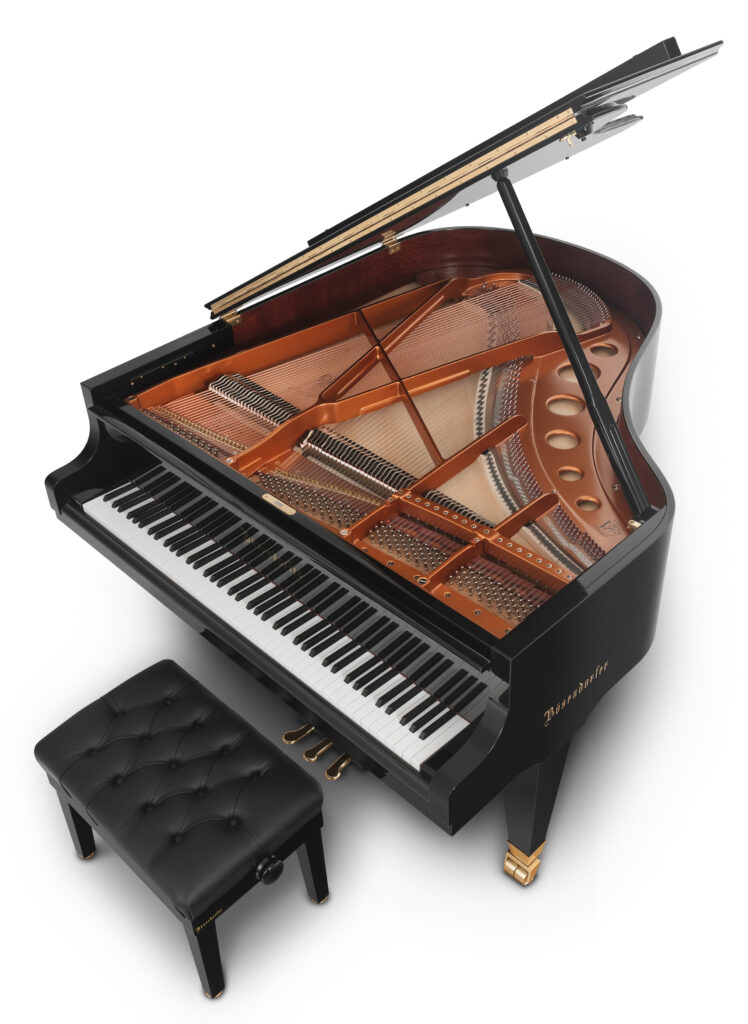 Product changes reserved. Photos of products, colours and veneer patterns shown serve as sample.
Bösendorfer Silent Edition
This Bösendorfer Grand is also available as Bösendorfer Silent Edition. Get inspired by the Bösendorfer Sound at day, at night. We exclusively use the state of the art Yamaha Silent System SH. Mechanical and acoustic qualities are neither altered nor changed in the slightest. Musical inspiration acoustic and digital in nature: a sound wave oscillating in two worlds.
Not all products and options are available in all countries.