Concert Grand 290 Imperial
Impressive Sound, Imposing Appearance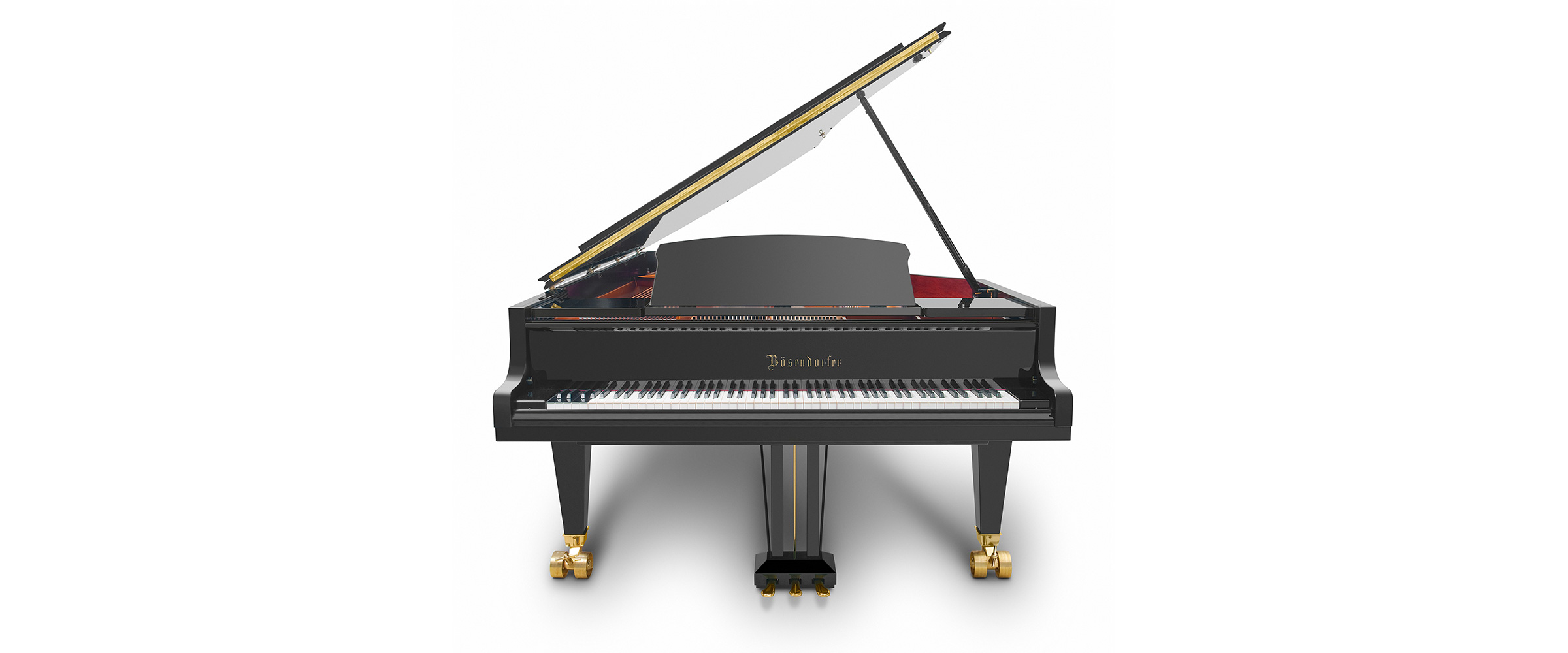 The Italian composer, conductor and pianist Ferruccio Busoni meticulously transcribes the famous organ works of J.S. Bach. He soon realises that he requires additional bass notes in order to do Bach's masterpieces and the immersive sound of 16 to 32 feet bass pipes found in an organ justice. Ludwig Bösendorfer is ready to take on the challenge and builds the first prototype having full 8 octaves in tonal range. Not only Busoni starts to appreciate the exceptional qualities of the – later coined – Imperial Concert Grand: Bartók, Debussy and Ravel compose further works to exploit the tremendous resonance of this very instrument. These oeuvres can only played and interpreted as they were meant to on this Concert Grand. Evoking an extraordinary sound – sonorous and rich in expression and resonance – the timbre of the Imperial Grand seems to be orchestral. The additional deeper bass notes resonate with every key you strike and the massive soundboard supports the projection of any frequency. Ludwig Bösendorfer's Imperial still to this day represents the precious heritage of the Bösendorfer piano manufactory. Impressive in sound, imposing in appearance.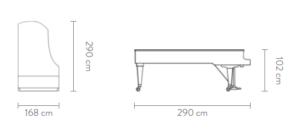 Elegant black, polished ebony, stylishly matt, or gleamingly blue – we are crafting your piano according to your imagination, adding captivating colour to the tone. The exclusive production of close to 300 instruments per year allows us to meet
us to meet your individual requests. Whether you would like to apply precious veneers, your favourite colour or an emblem designed by yourself carefully engraved by master artisans: Anything is possible. Our Bösendorfer
Artisans will prepare a colour sample, before we start production and collaborate with you on your design. After your approval, your very own, unique instrument is crafted: An instrument as extraordinary as you are.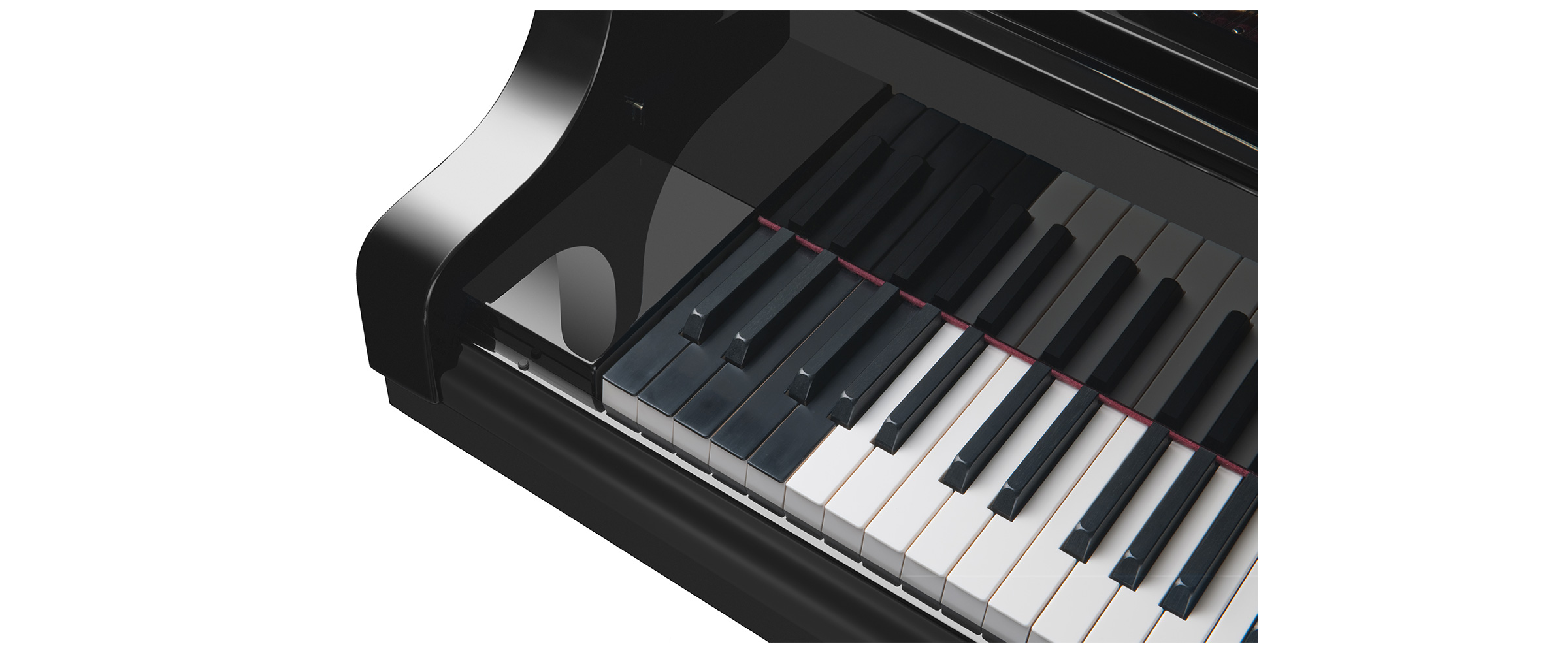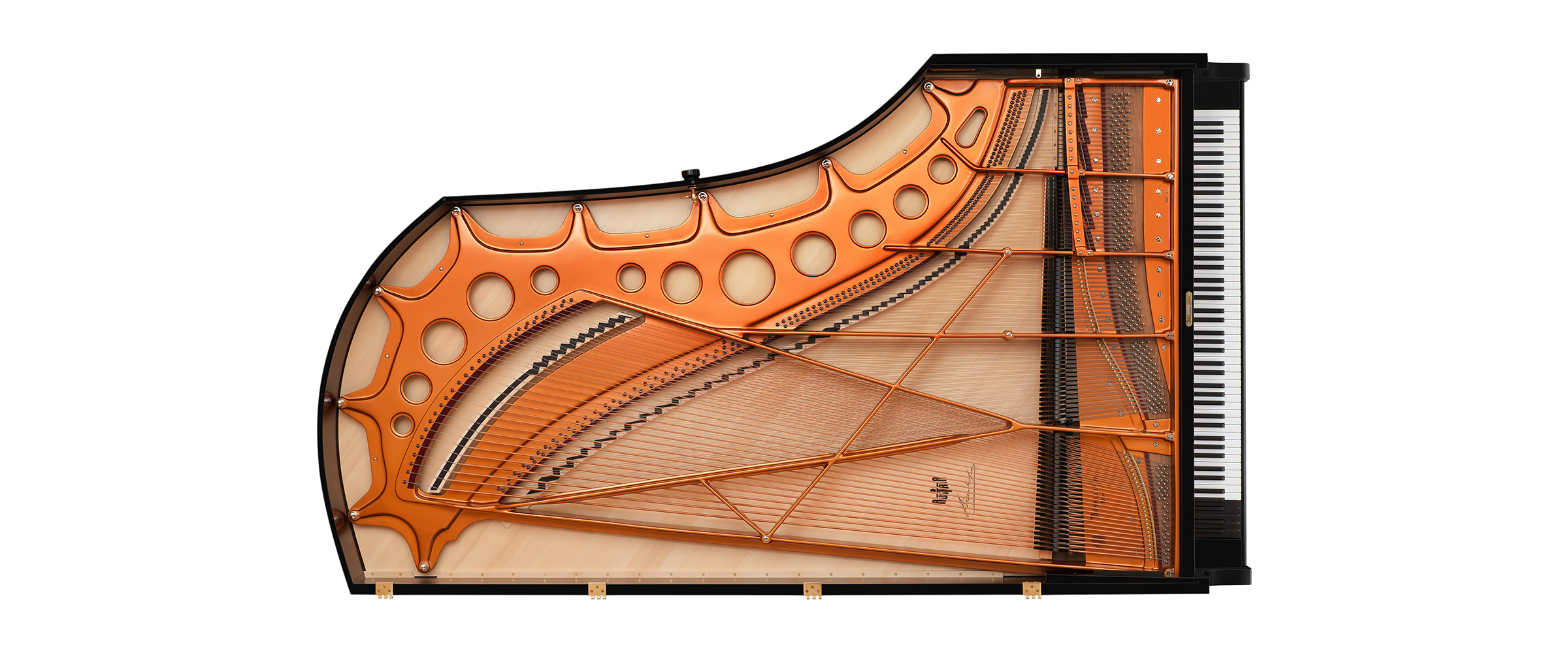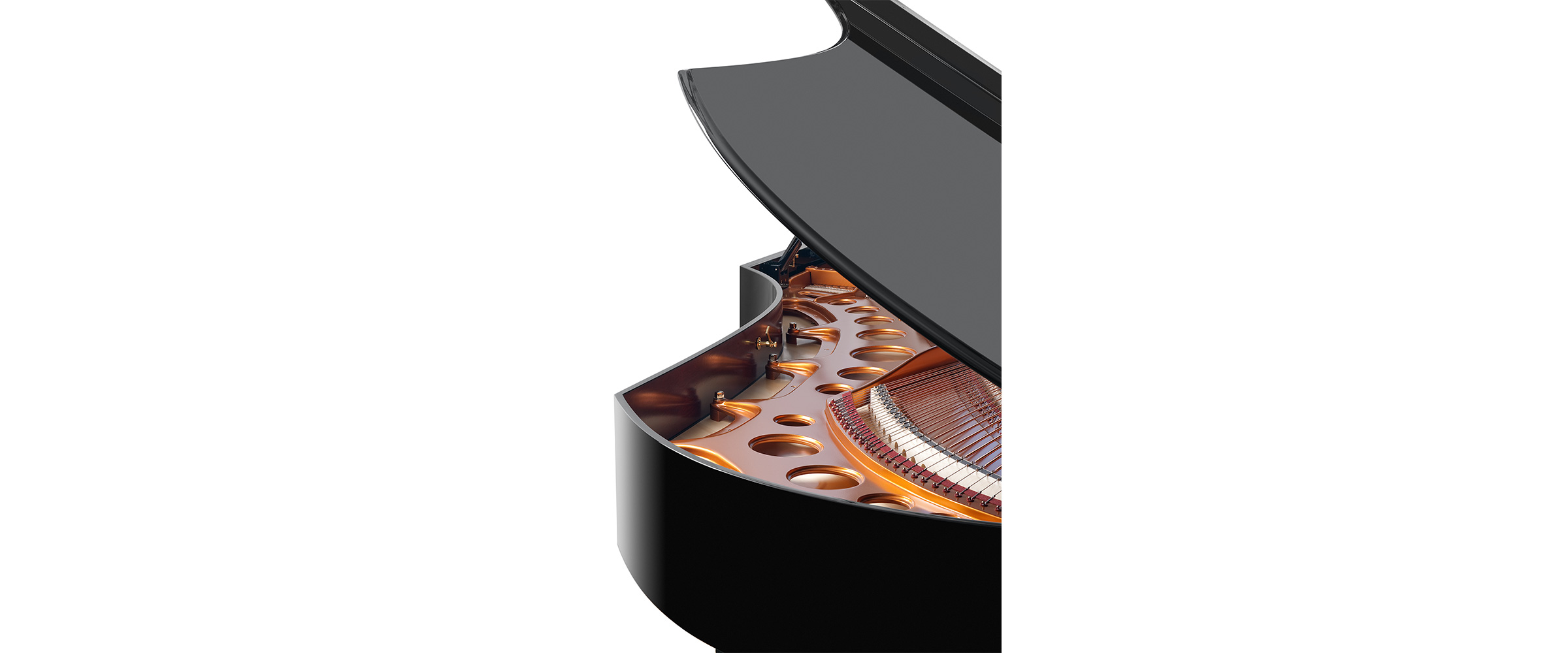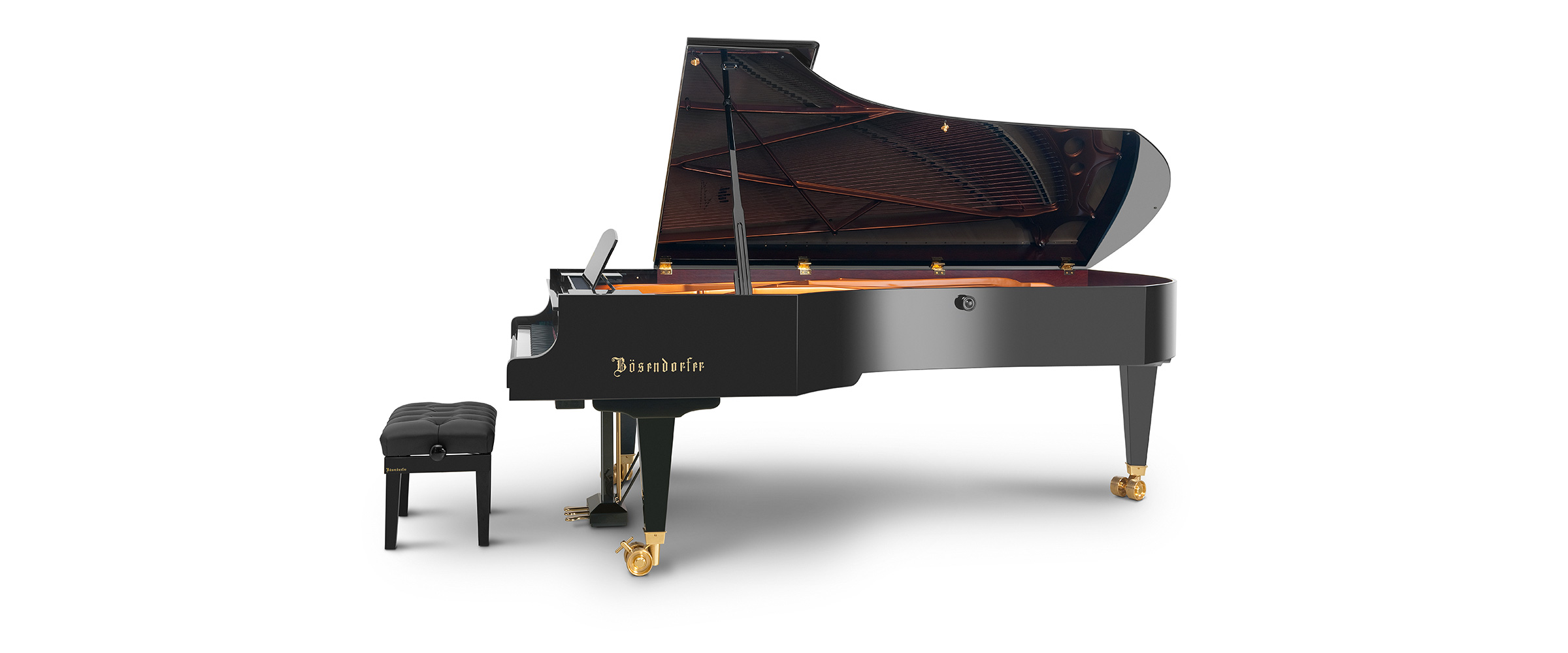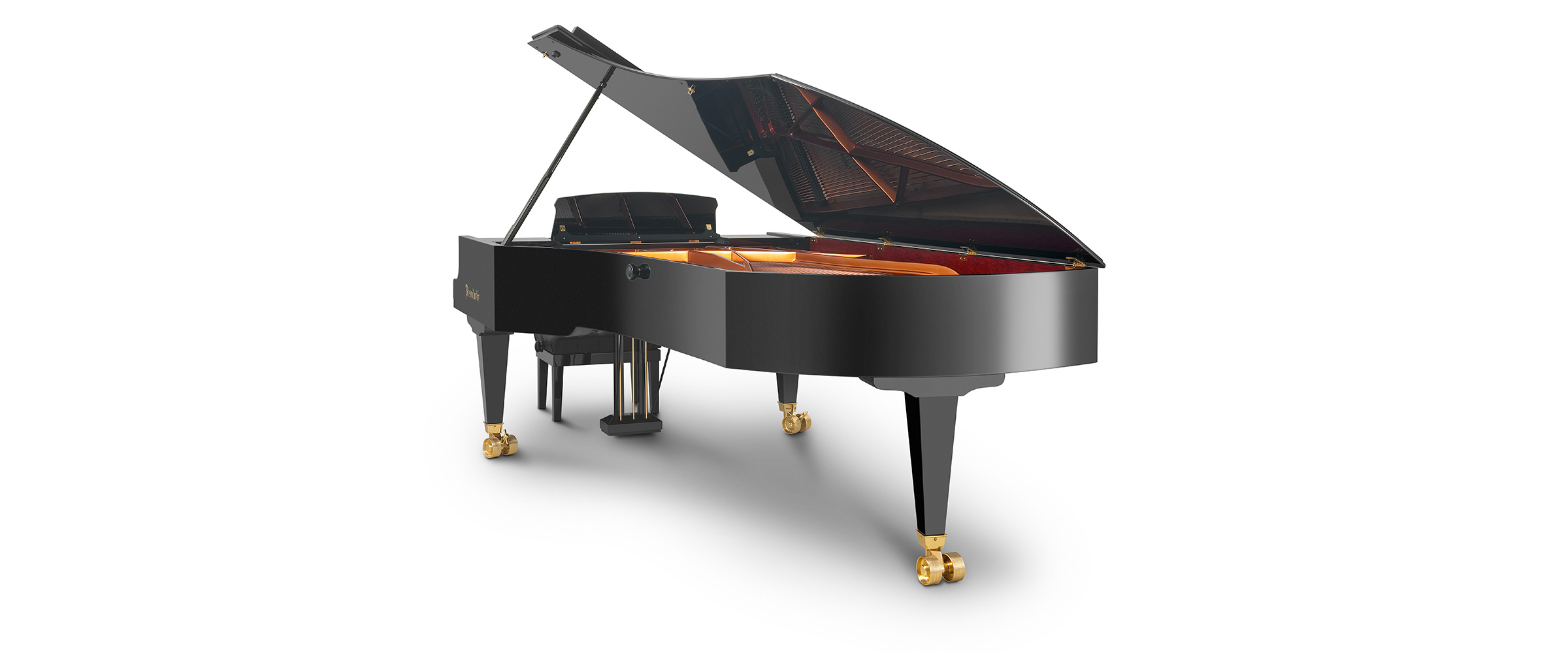 Product changes reserved. Photos of products, colours and veneer patterns shown serve as sample.