Perfectly shaped design matching the grand piano: The exterior of the Bösendorfer Grand designed by F.A. Porsche honours both companies obsessed with the ultimate design. The high-tech material of the piano's lid is lightweight honeycomb allowing it to be neatly integrated in the outer silhouette of the piano. A slight push will open the lid with a gas pressured spring. The music desk – smoothly integrated in the grand body as well – is surrounded by the sound release elements out of aluminium. Finished in metallic diamond-black this piano will consume the attention of any spectator.
Perfected aesthetics by F.A. Porsche, perfected sound by Bösendorfer.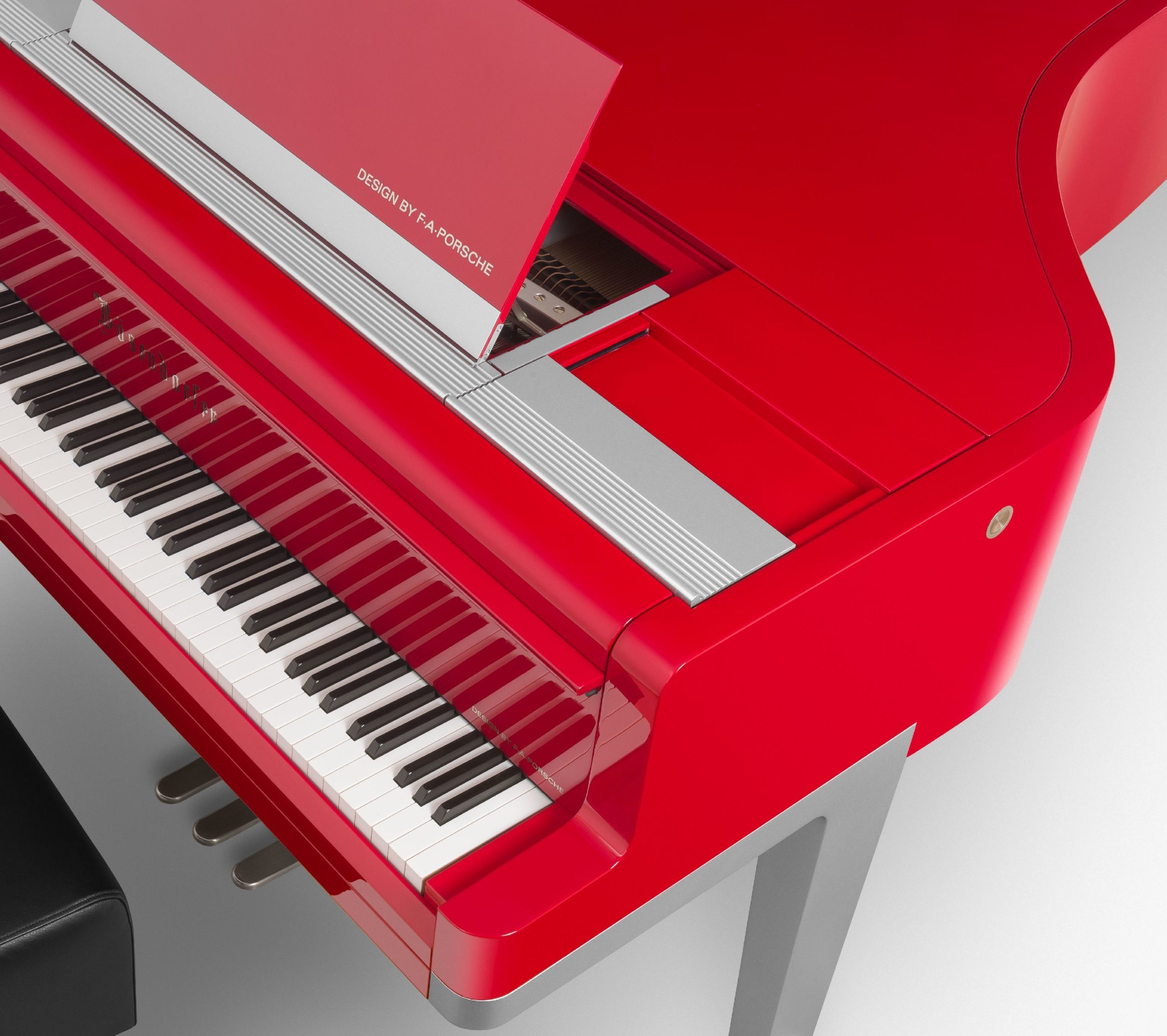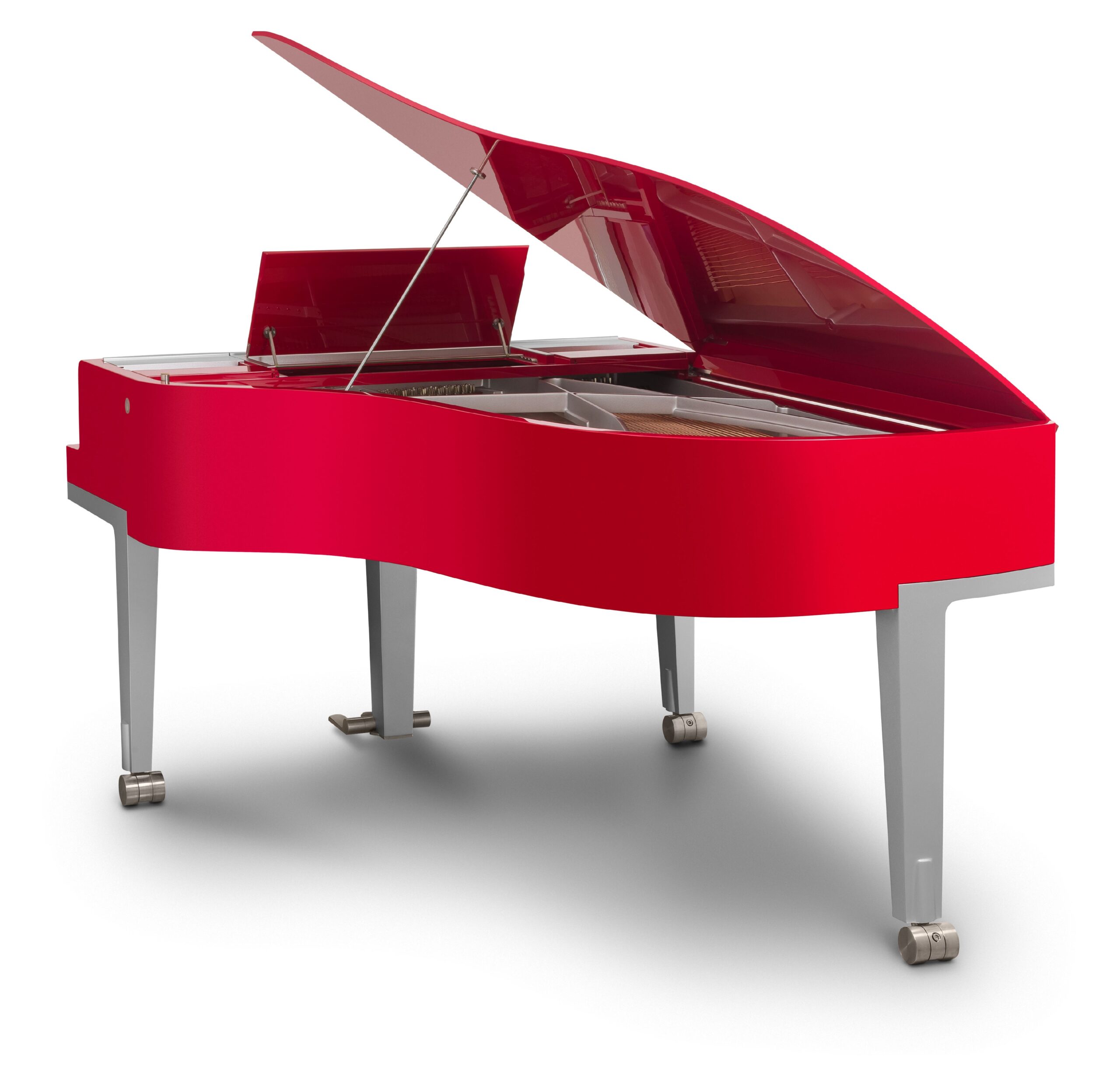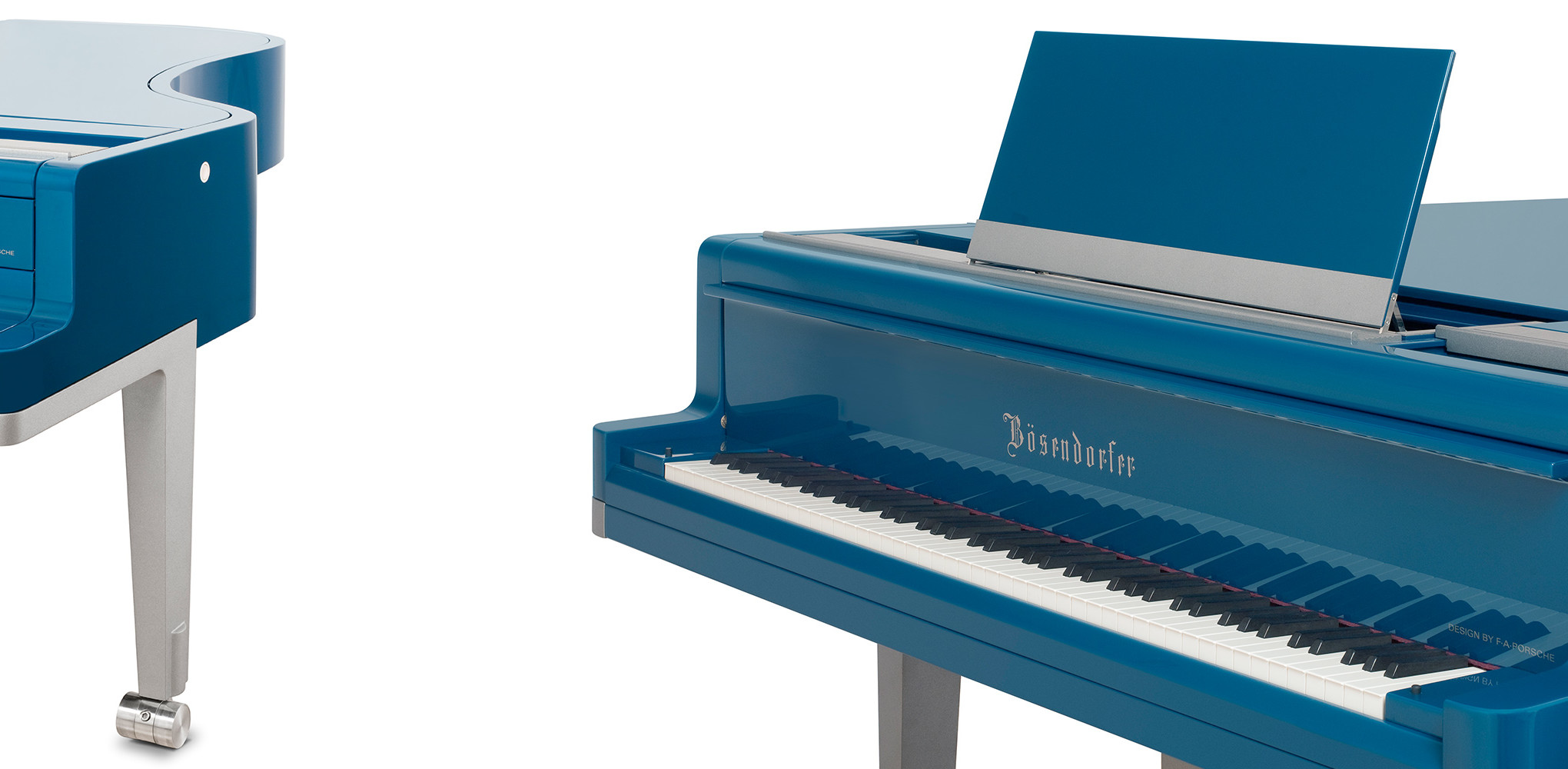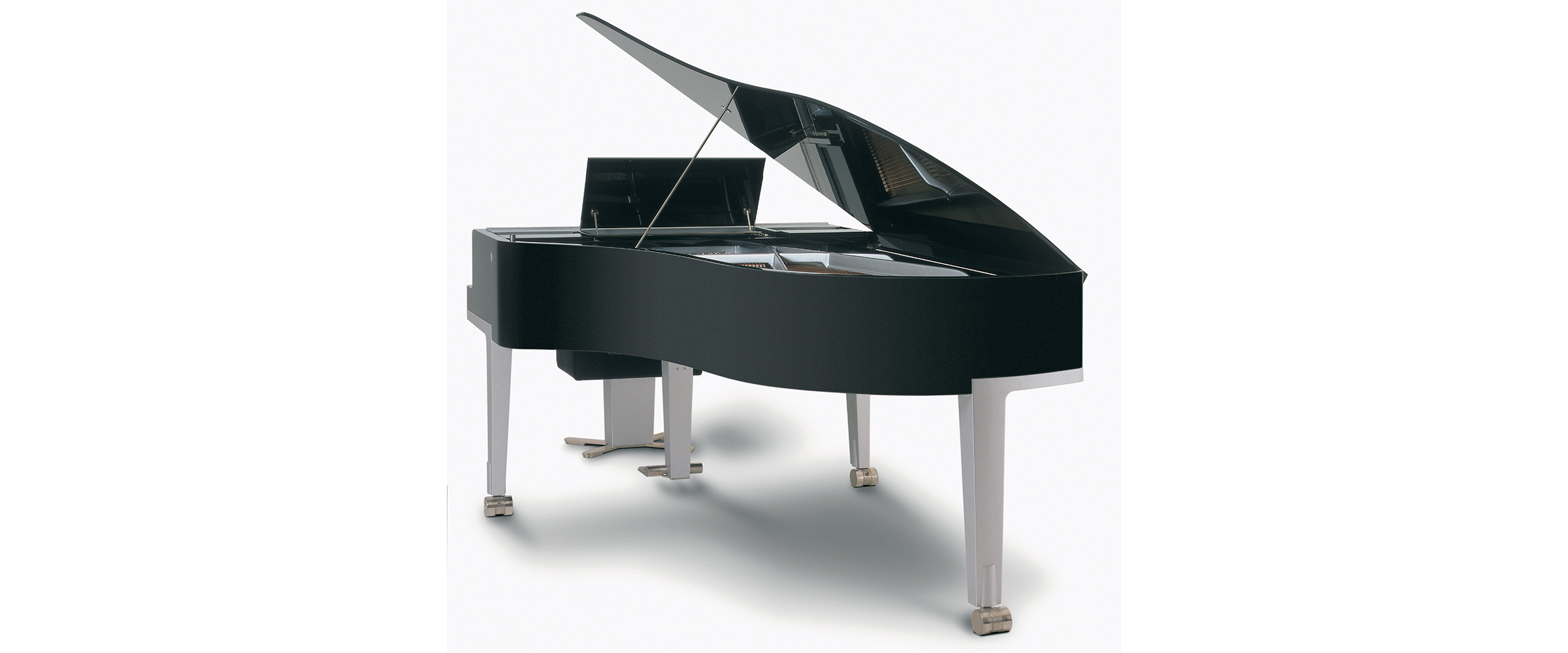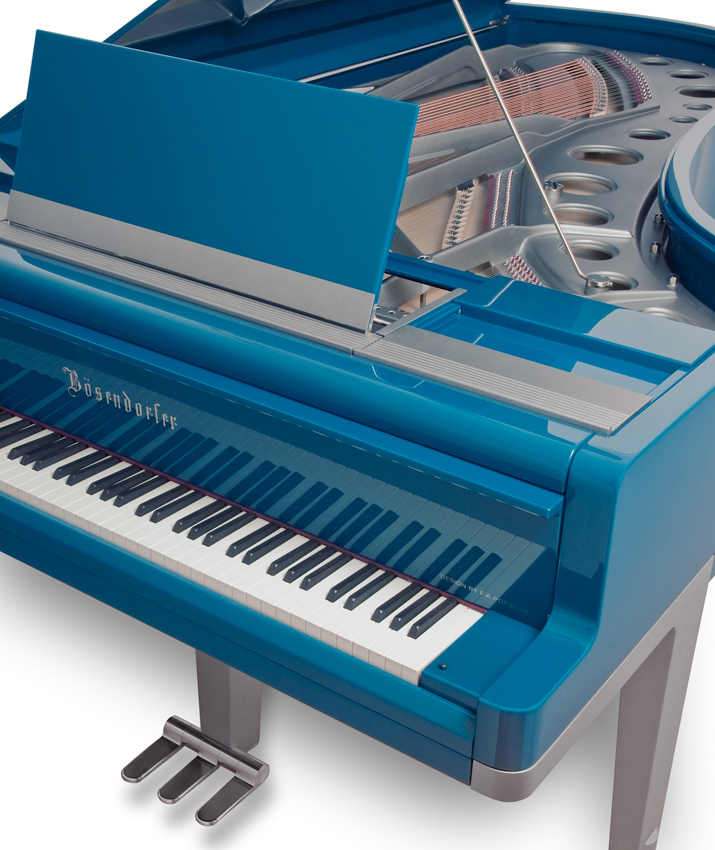 Product changes reserved. Photos of products, colours and veneer patterns shown serve as sample.
Designed for Bösendorfer Grands 185 & 214VC
Handcrafted in Austria
Design by F.A. Porsche
Bösendorfer Silent Edition
Individual customization of selected colours and finishes