Bring the colourful and dynamic Bösendorfer sound into your teaching studio, on a small stage – or take it home with you.
Experience the unique qualities of the new VC technology. More than a century of piano manufacturing tradition combined with state-of-the-art technological possibilities result in an impressive volume of sound, brilliant colours and exceptional ability to project tone. With its compact dimensions, this grand piano masters the most demanding interpretations with ease. Close your eyes and be inspired by the unmistakeable sound – unique, multifaceted, expressive.
The latest Bösendorfer Grand Piano 185, while retaining the wonderful tradition of a brilliant and warm sound, features new and highly precise mechanics that guarantee perfect control and attainment of a huge range of dynamics and colours. For an instrument of this size, the volume of the bass and the capacity for finest nuances are spectacular. This piano, on account of its strong and stable mechanics, can be a wonderful practice instrument for the home, but equally a great concert instrument for a small hall. Let your heart be inspired by this piano.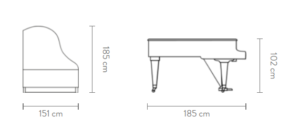 Elegant black, polished ebony, stylishly matt, or gleamingly blue – we are crafting your piano according to your imagination, adding captivating colour to the tone. The exclusive production of close to 300 instruments per year allows us to meet
us to meet your individual requests. Whether you would like to apply precious veneers, your favourite colour or an emblem designed by yourself carefully engraved by master artisans: Anything is possible. Our Bösendorfer
Artisans will prepare a colour sample, before we start production and collaborate with you on your design. After your approval, your very own, unique instrument is crafted: An instrument as extraordinary as you are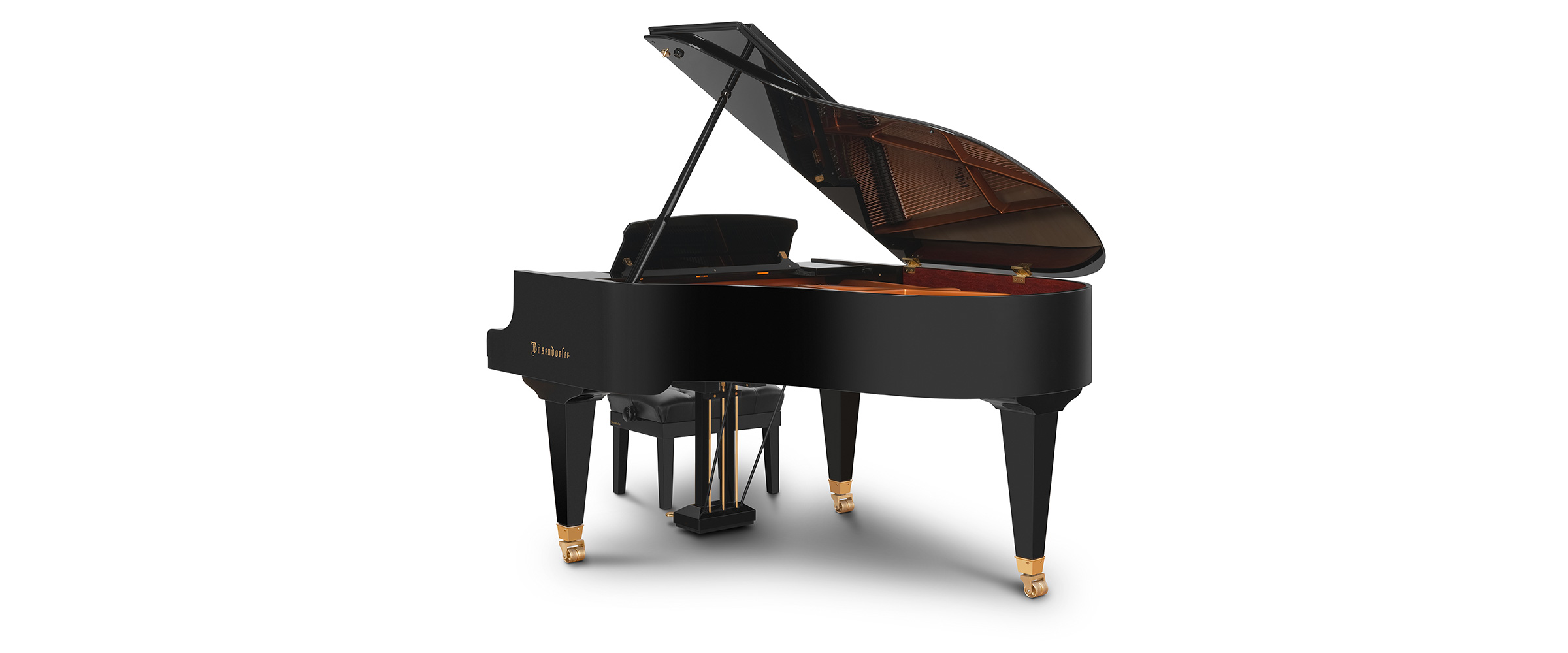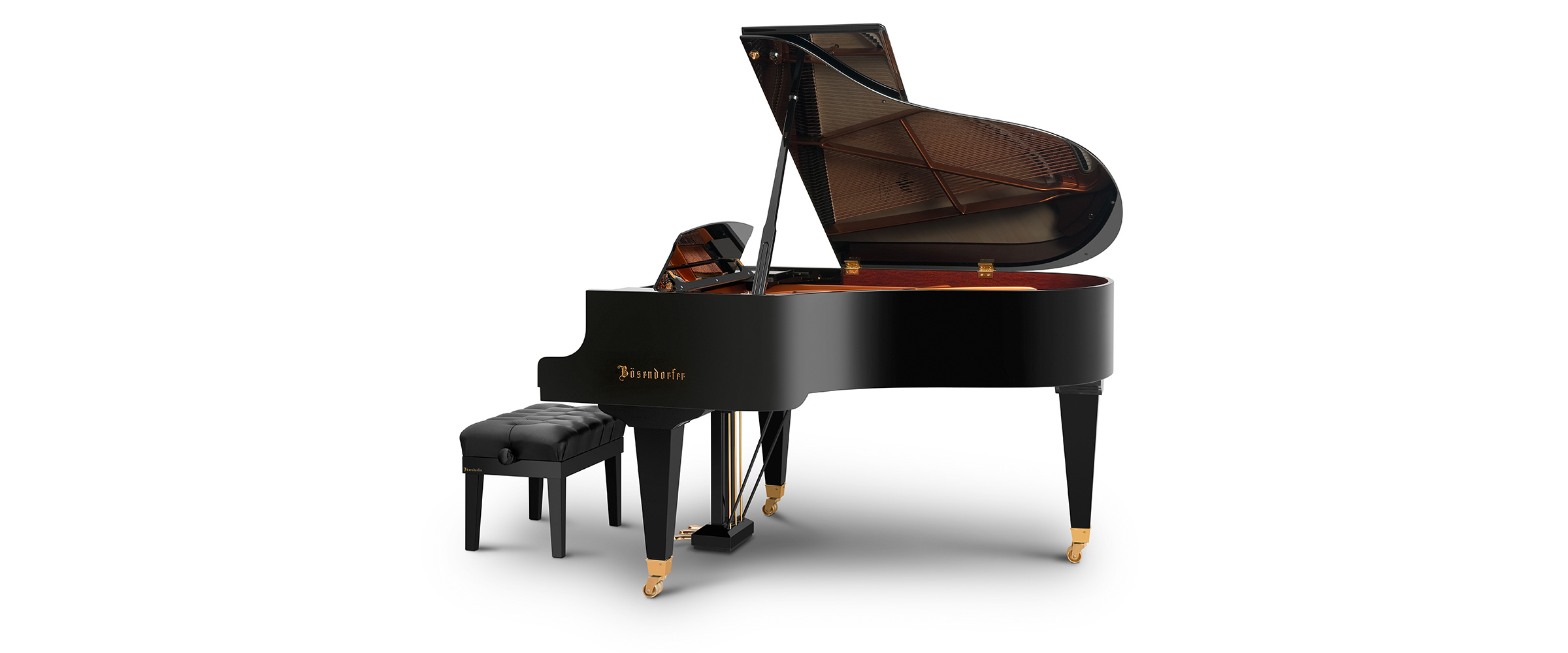 Product changes reserved. Photos of products, colours and veneer patterns shown serve as sample.