Half a Century of Inspiration
For more than half a century, this Bösendorfer Grand has been one of our most popular models ever. Its sound and dynamics unfold effortlessly in a concert as well as in your living room. The excellent action provides sensitive controllability and translates the artist's intention to energetic expression.
Finest musical nuances, warm sonorous bass and bright colours' play resonate in timeless worlds of sound created by the artist. The audience is immersed in this universe joyfully musing about the vast variety of interpretations and genres heard. A moment of pure inspiration.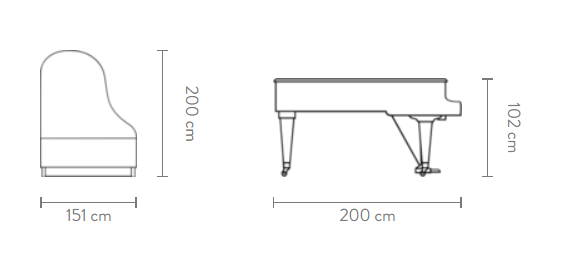 Elegant black, polished ebony, stylishly matt, or gleamingly blue – we are crafting your piano according to your imagination, adding captivating colour to the tone. The exclusive production of close to 300 instruments per year allows us to meet
us to meet your individual requests. Whether you would like to apply precious veneers, your favourite colour or an emblem designed by yourself carefully engraved by master artisans: Anything is possible. Our Bösendorfer
Artisans will prepare a colour sample, before we start production and collaborate with you on your design. After your approval, your very own, unique instrument is crafted: An instrument as extraordinary as you are.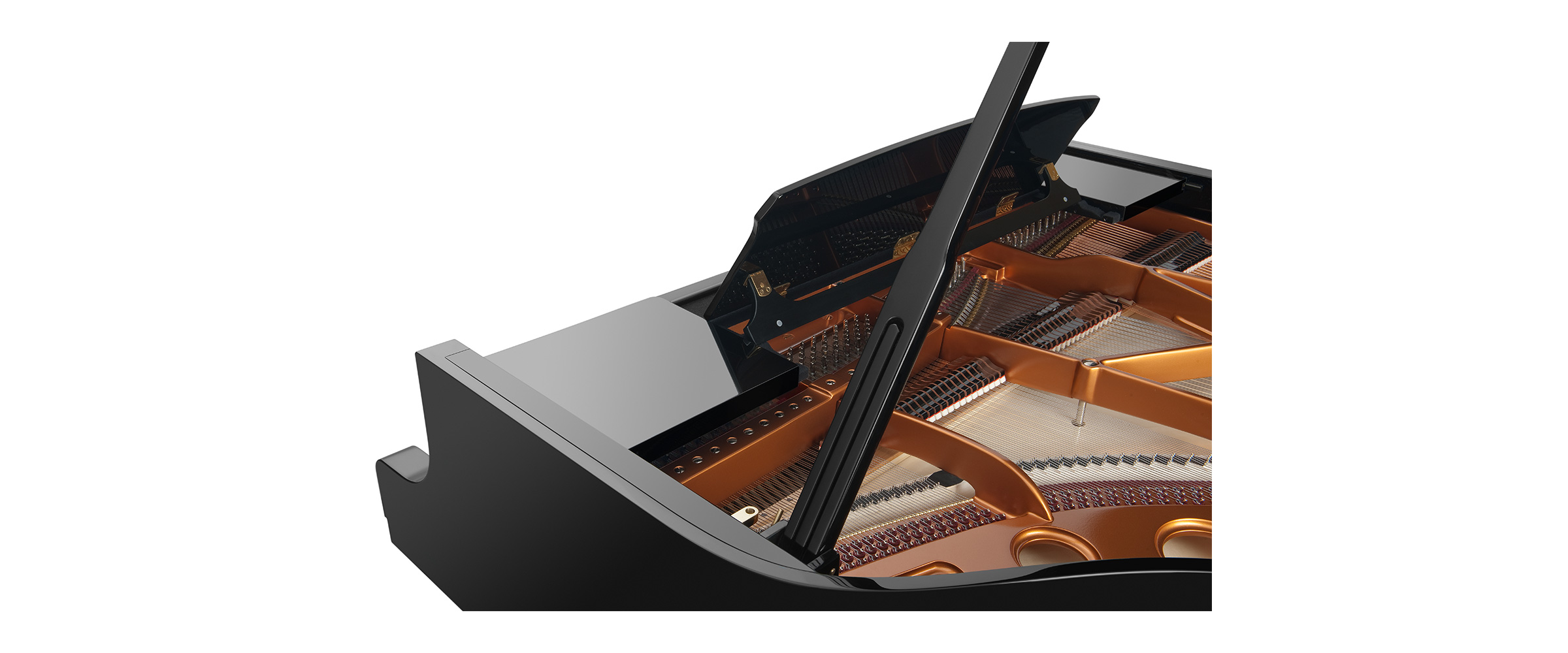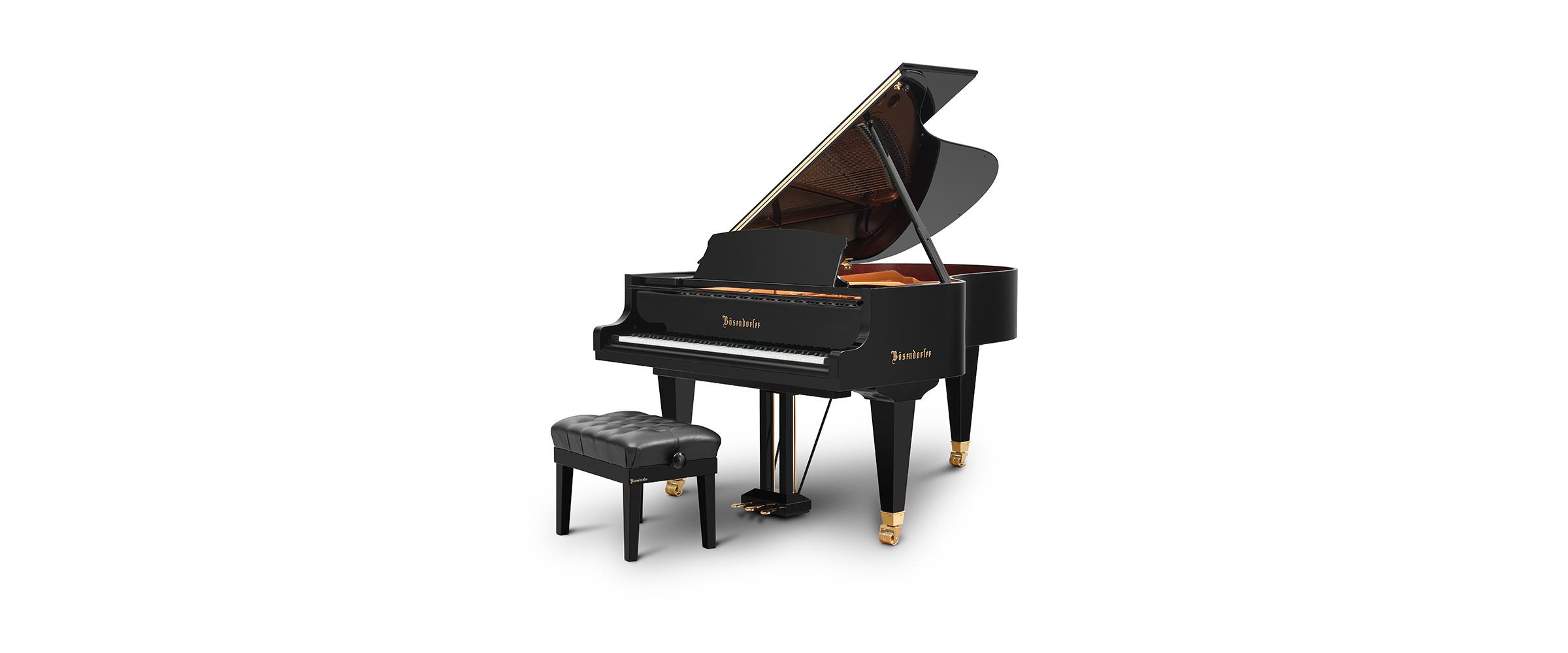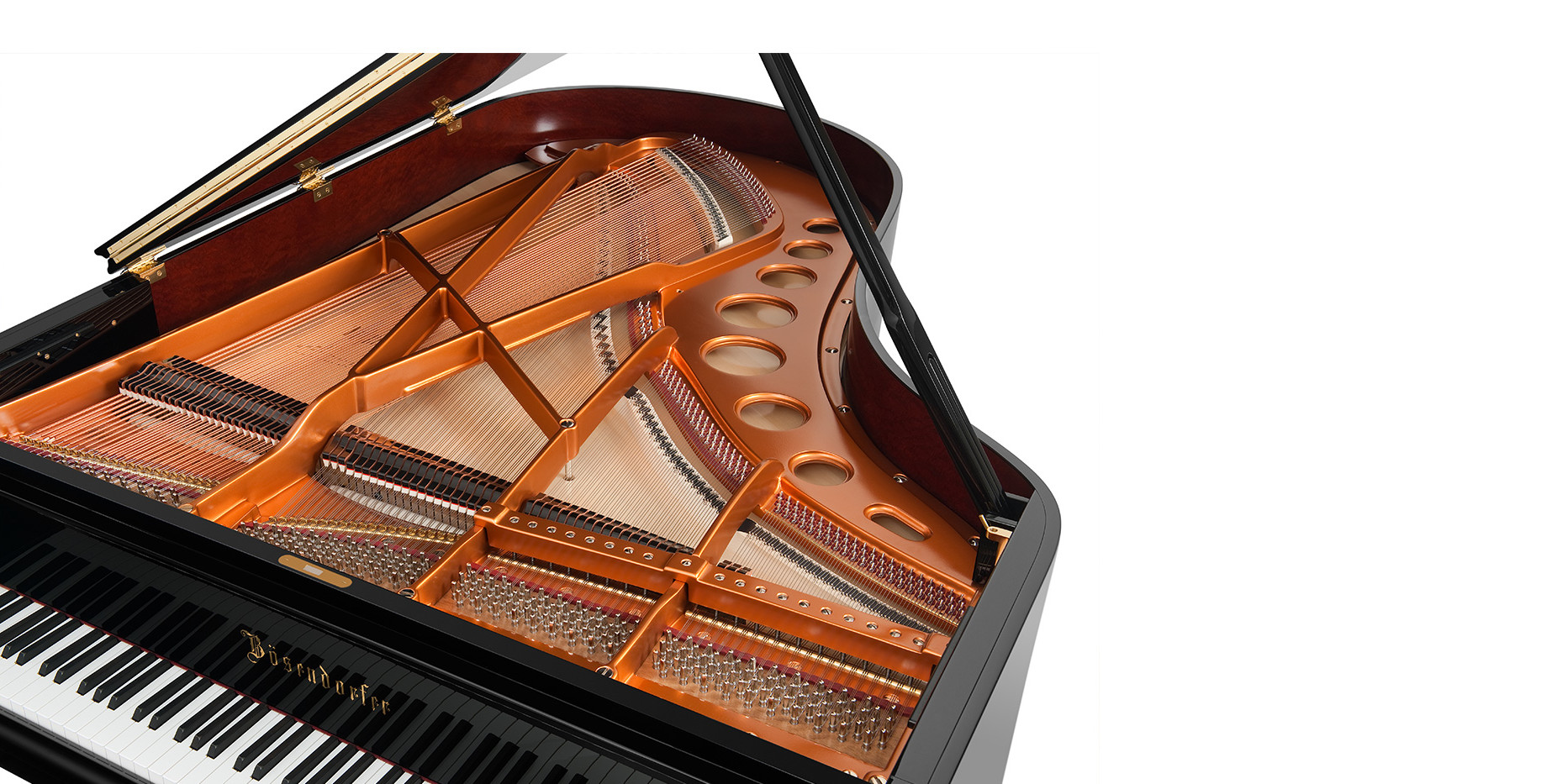 Product changes reserved. Photos of products, colours and veneer patterns shown serve as sample.
Bösendorfer Silent Edition
This masterpiece is also available as Bösendorfer Silent Edition exclusively using state of the art silent technology found in Yamaha's Silent System SH. Mechanical and acoustic qualities are neither altered nor changed in the slightest. Get inspired by your piano's play both day and night.
Inspiration acoustic and digital in nature. A sound symbiosis.