The new Collector's Item Grand Piano from the Bösendorfer Artist Series Gustav Klimt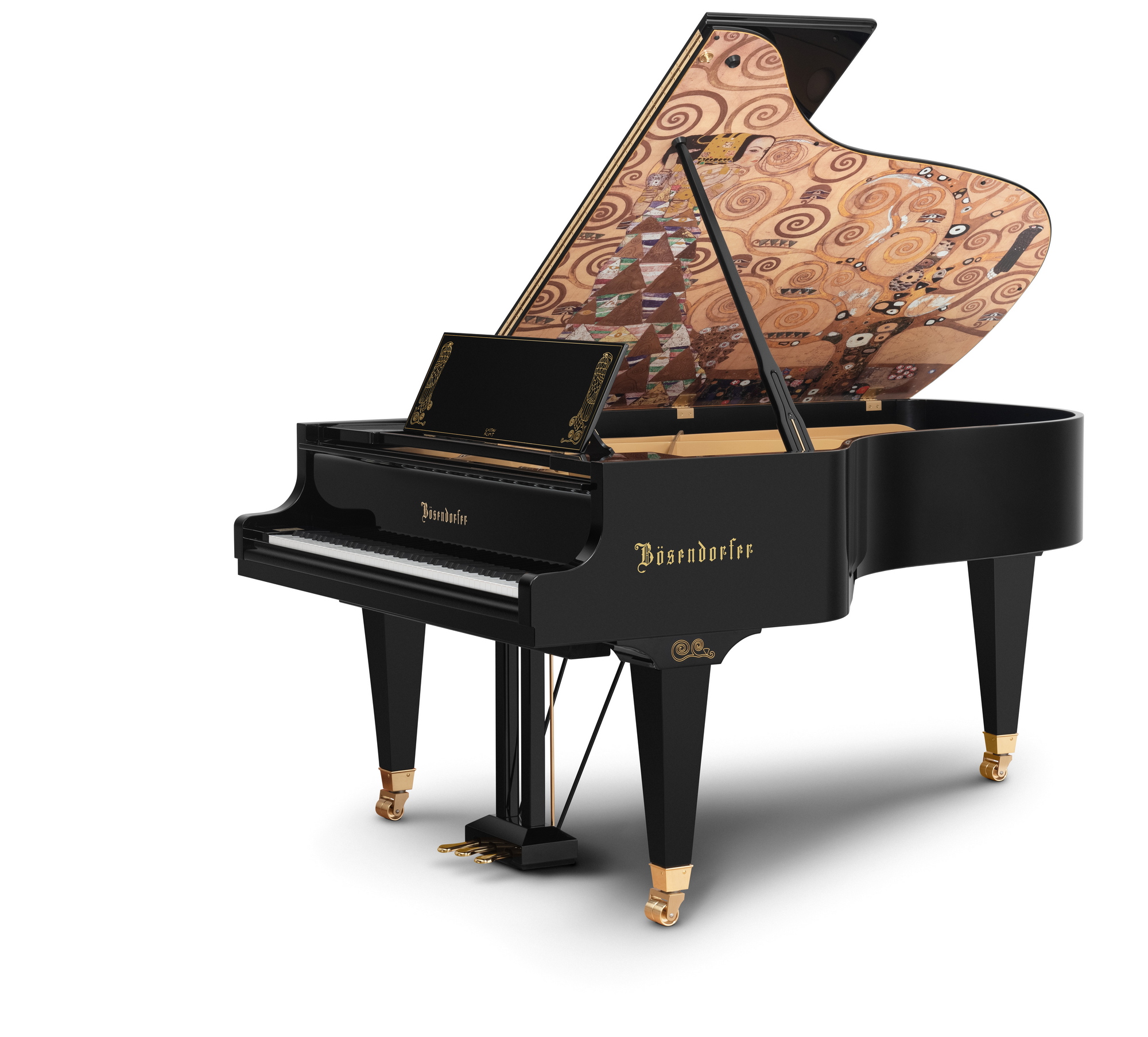 Unique Work of Art by the world Artist Gustav Klimt and main work of his "Golden Period"
Klimt's Tree of Life is a seminal work from his "Golden Period" and is still considered the high point of his artistic development. 
For this monumental frieze he produced equally impressive full-scale drawings. Revised several times, the drawings even contain Klimt's own handwritten notes and directions for the development of the individual mosaic pieces. Totally unique, they are now considered works of comparable artistic merit to the frieze itself, and are on permanent display at the MAK (Museum of Applied Arts) in Vienna. Klimt's frieze symbolizes the cycle of life, and how all forms of matter interrelate and influence one another.

The Clients Adolphe and Suzanne Stoclet were wealthy Belgian art patrons, who resided in Vienna from 1903-1904. They soon became acquainted with the most exciting artists of the time, such as Gustav Klimt and the architect Josef Hoffmann. They eventually commissioned Hoffmann and his Wiener Werkstätten to build and furnish a palatial residence in Brussels. Hoffmann designed a strikingly modern city mansion with the all comforts and amenities of a country house. It was intended to not only house the Stoclets' extensive art collection, but to serve as a physical representation of it. As the artistic highlight of the many grand reception rooms, the dining room stages a perfect interplay of various art forms, whose combination of effects produce a striking whole. 

Klimt's frieze, Hoffmann's architecture and the furniture of the Wiener Werkstätten have made this dining room one of the most famous interiors of the 20th century. The Stoclet Palace remains privately owned to this day and has never been open to the public. This has undoubtedly lent Klimt's drawings an even greater importance.
Product changes reserved. Photos of products, colours and veneer patterns shown serve as sample.